The always green landscaping solution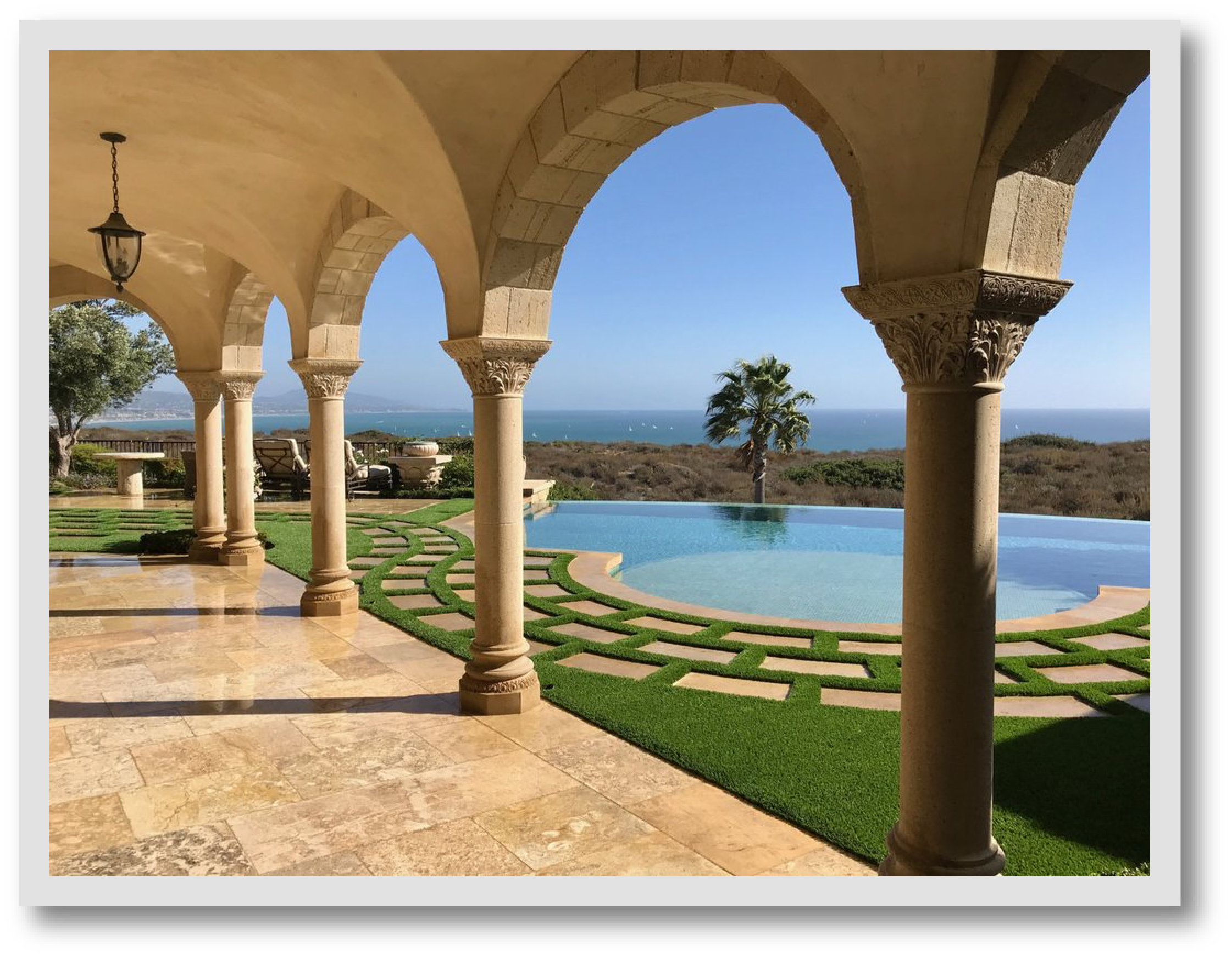 CREATE YOUR OASIS
Make your home your sanctuary with evergreen synthetic grass.
Say goodbye to lawn mowing and hello to poolside lounging with evergreen synthetic grass landscaping. You can eliminate mowing, edging, fertilizing, and daily watering and spend more of that time enjoying your outdoor space with your loved ones. Whether you want a pool deck for relaxing or a custom putting green for family fun, artificial grass can bring your landscaping dreams to life.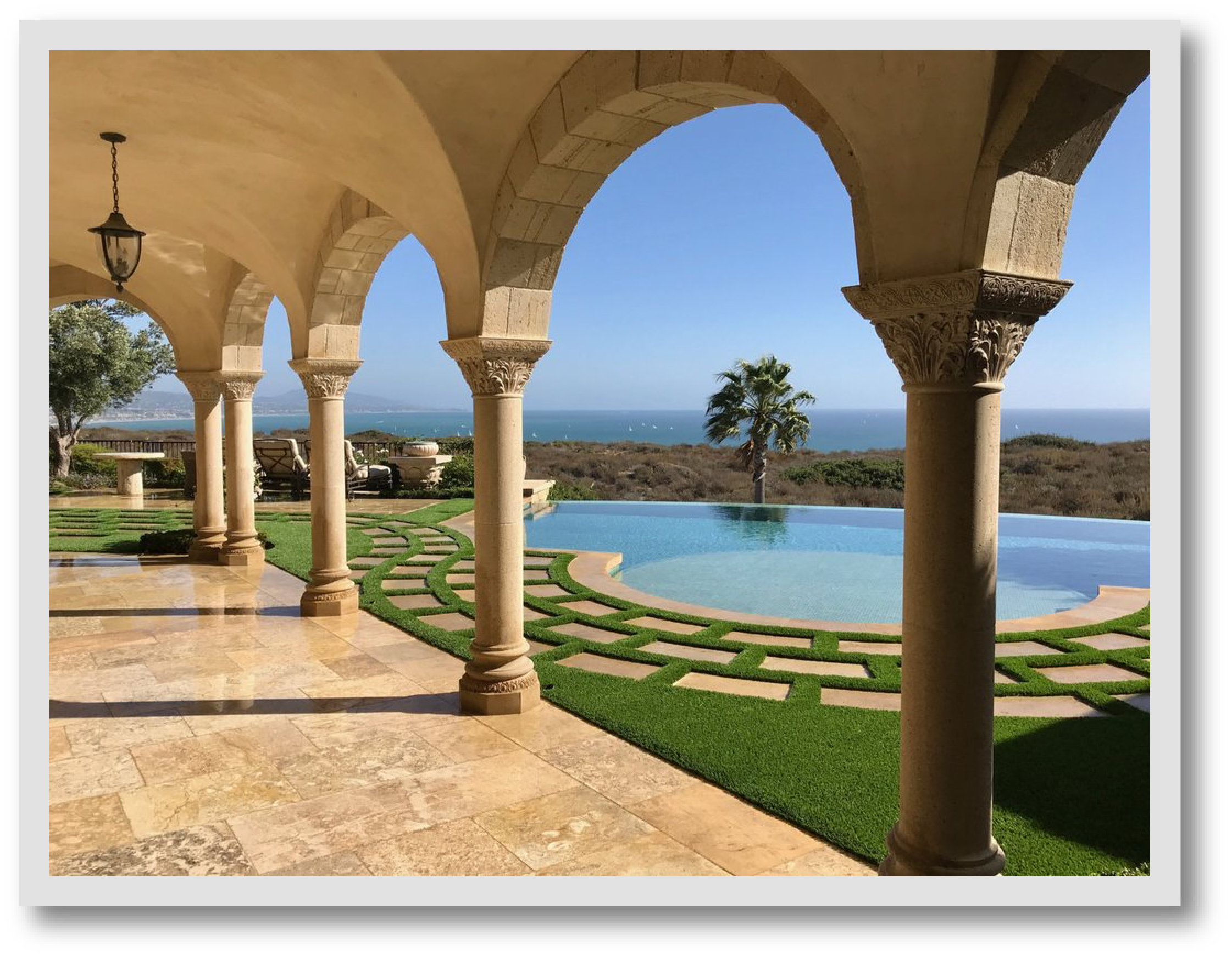 SAVE MONEY AND ADD VALUE
Boost your property value while cutting maintenance costs.
Immaculate landscaping can boost your property value by up to 13 percent, making synthetic grass one of the most cost-effective exterior renovations for a return on investment. Combined with the long-term cost savings from reduced maintenance, artificial grass will leave your neighbors green with envy while you spend more time than ever enjoying your oasis.
A WATER-WISE SOLUTION
Save up to 50,000 gallons of water each year.
At SGW Sacramento, our beautiful artificial turf solutions stay perfectly green all year long with no watering required. You can conserve hundreds of gallons of water each year — more than 65 gallons per square foot of turf. We'll help you transition to a water-wise landscape so you can start saving and stop wasting time on perpetually sun-scorched grass.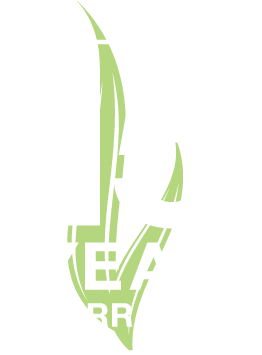 Our artificial grass is unmatched in durability and comes with a 15 year warranty to prove it.
By choosing SGW Sacramento, you get a company that completely backs every product sold. Our manufacturing process has been the result of years of research and development, with the sole purpose of providing the strongest turf backing and the most beautiful artificial grass blades in the industry.
Built with the intention to last
KEEPING SAFETY AT THE FOREFRONT
Our synthetic grass is made with every member of your family in mind.
Whether you have kids, pets or lots of guests enjoying your synthetic grass lawn, you can have peace of mind that everyone is safe and happy. All of our products are non-toxic, lead-free, and safe for kids and pets. We also use plastics that are comparable in safety to conventional plastic flatware — no toxic materials or crumb rubber to be found.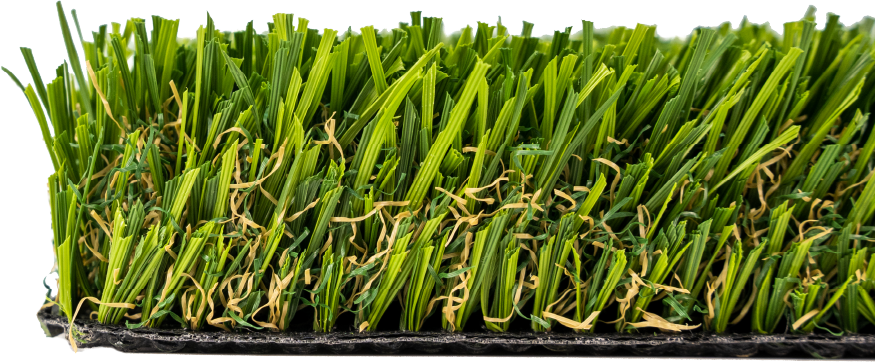 EVER-EVOLVING ECO-CONSCIOUSNESS
Delivering the most sustainable surfaces in the industry to your door.
From eliminating gasoline-powered maintenance tools and toxic chemicals to conserving water, SGW Sacramento synthetic grass is one of the most sustainable artificial turf surfaces in the industry. We strive for sustainability in every step of the manufacturing process while continuously optimizing user safety, functionality and longevity for uncompromising quality.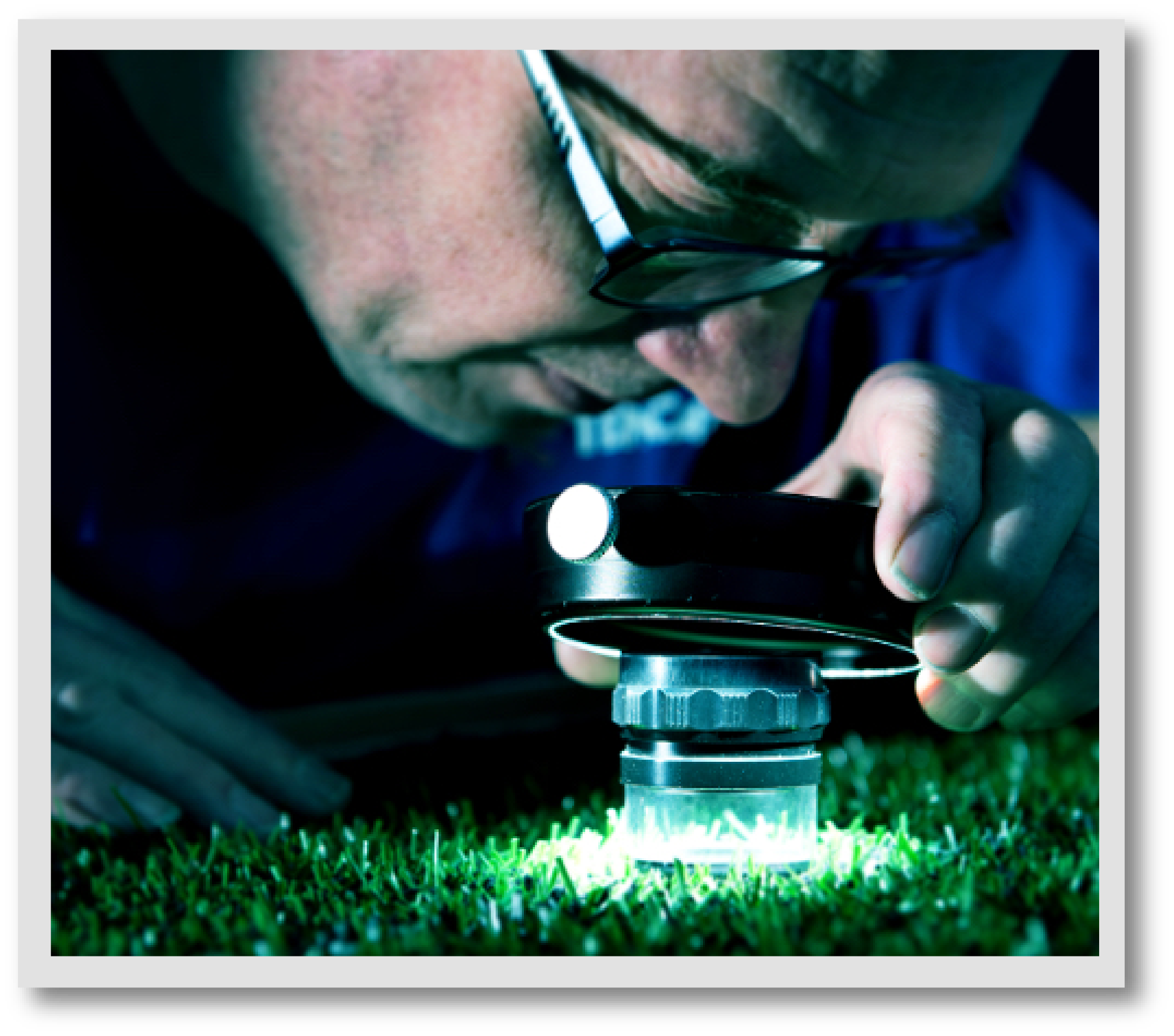 Major Transformation with every installation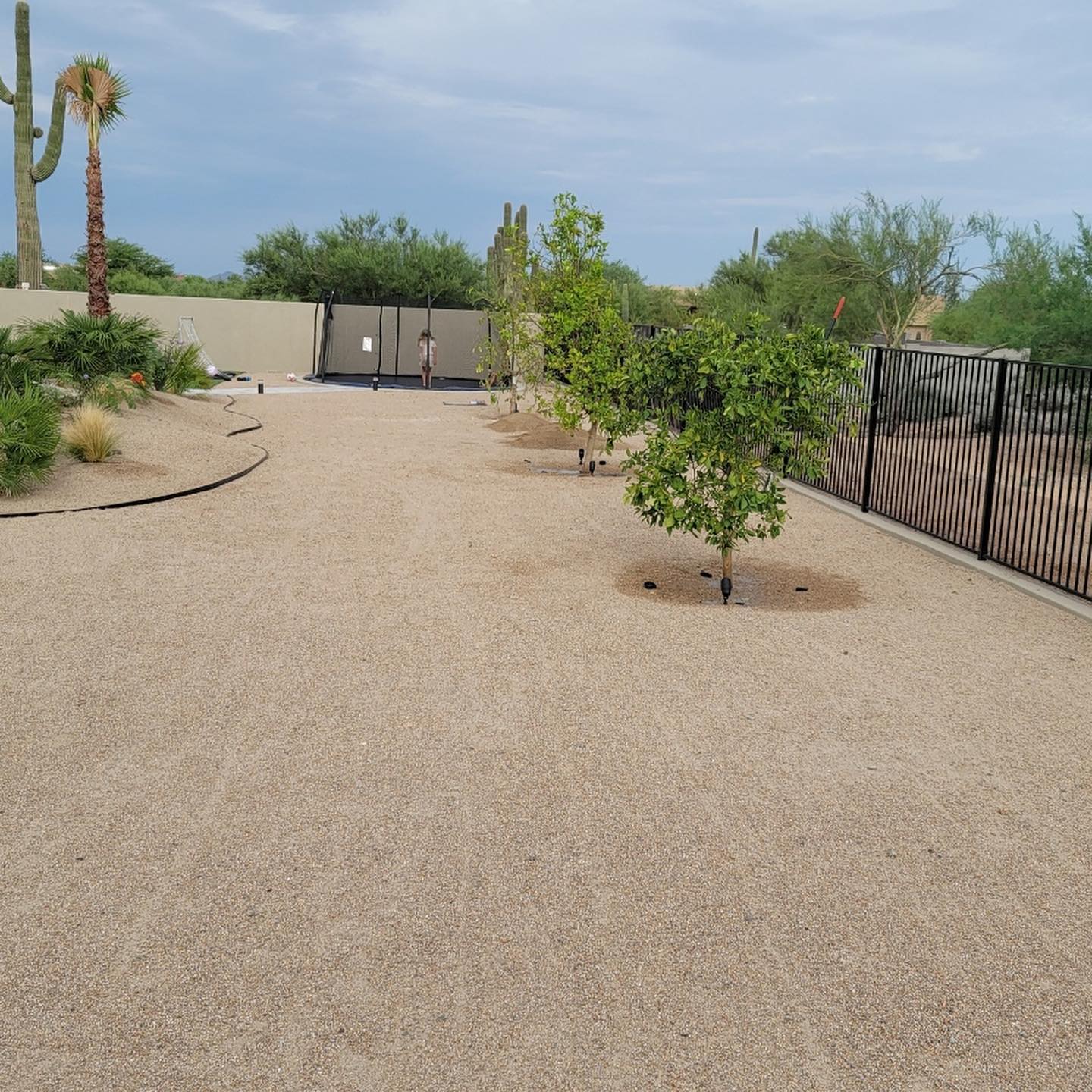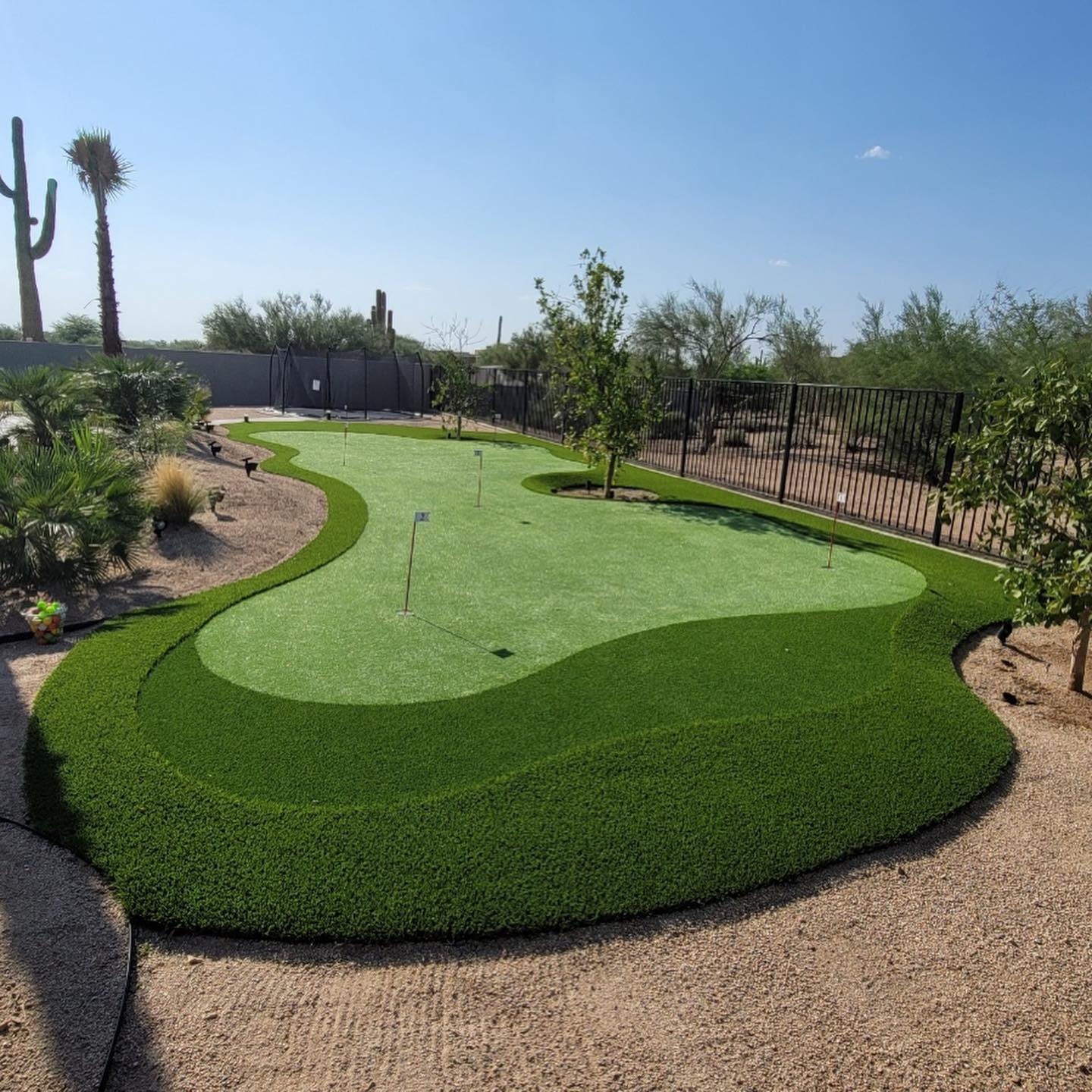 Turf that's ready for whatever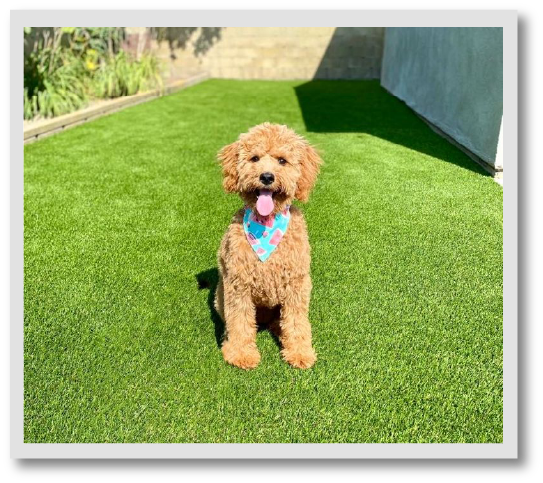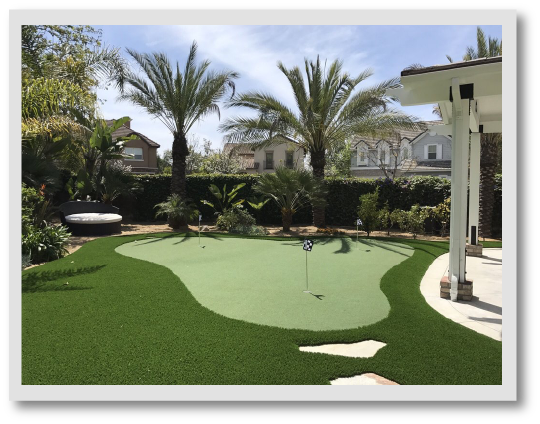 PERFECT FOR PETS
Tough enough for digging, soft enough for play.
Your pup may be your best friend, but it's likely your backyard's worst enemy. Luckily, SGW Sacramento's pet turf system was specially engineered to ensure a safe, fun and low-maintenance environment for you and your pets. All of our synthetic grass products are completely non-toxic, lead-free and safe for pets. They're also remarkably durable, so your turf can withstand running, digging and roughhousing while remaining intact and beautiful.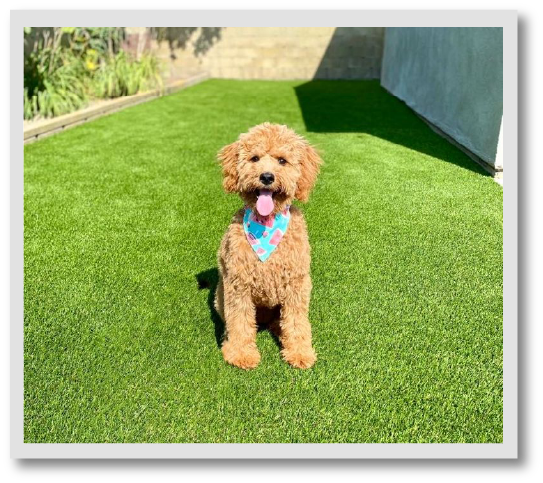 SPACE TO PLAY
Fun for them, peace of mind for you.
With synthetic grass, you can have safer surfaces, a cleaner environment, and a beautiful appearance 365 days a year. Our IPEMA-certified PlayScapes products feature a foam padding underlayer that keeps children safer during play, protecting them from impact falls and injuries from up to 10 feet high. Antimicrobial infill also helps prevent the spread of germs from one child to another, keeping the area sanitary and safe for everyone.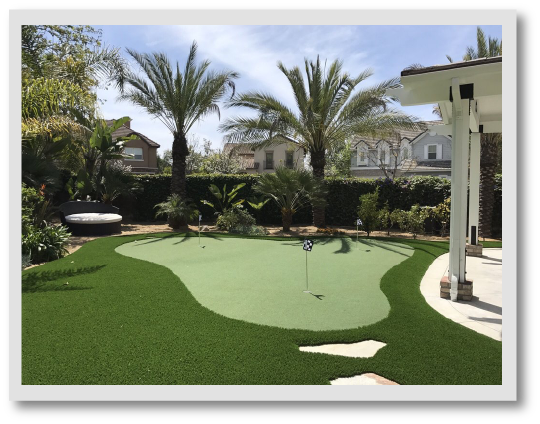 SEE & FEEL THE DIFFERENCE
Our products don't just look real; they are soft to the touch.
Forget the spiky, plastic-feeling turf of the '80s. Innovations in synthetic grass manufacturing, including the use of TenCate's space-age yarns, have allowed SGW Sacramento to create synthetic grass that looks and feels just like the natural sod you're used to. Dual blade tones, contrasting thatch, cushioned infill, and unique blade shapes all work together to create a difference you can see and feel.
Ready to get started?
Whether you want to elevate your backyard, make your business more pet friendly, or upgrade your office with a custom putting green, SGW Sacramento has everything you need to get the job done to the highest standard. With hundreds of unique turf products as well as installation accessories and rentals, our team can help you achieve the ultimate outdoor oasis. Contact us today to learn more about our complete inventory selection and get started.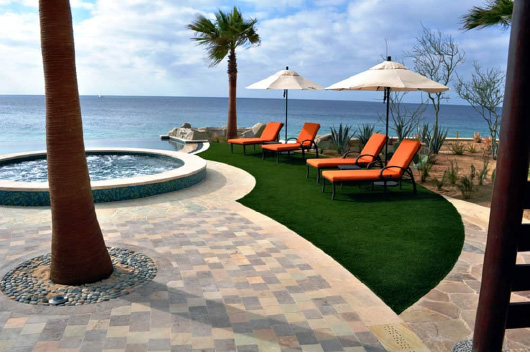 Our Commitment
We are committed to providing the best artificial turf products at competitive prices. Our warehouse carries the most advanced synthetic grass products available, engineered to look and feel like real grass. Every turf product is made with high quality materials that are safe for everyone, especially children and pets.

Industry Leaders
SGW has always stood out among competitors, offering new products with the latest technology.

Service Oriented
The only thing better than our grass is our customer service. Our staff is committed to providing the best experience possible for our clients.

Quality Driven
At SGW we only offer products that maintains a high standard of quality. Backed by up to a 15 year warranty, the best in the industry.