Wysiwash Sanitizer-V Kit
Product Description:
Sanitizing hundreds of square feet? The Wysiwash Sanitizing System makes it as easy as hosing it down. Trusted by animal care professionals for over 15 years, the Wysiwash Sanitizing System is effective against a wide range of pathogens including Canine Parvovirus, Feline Calicivirus, and Feline Panleukopenia. Scientifically designed to accurately deliver consistent levels of active chlorine, the Wysiwash Sanitizer-V sanitizes, deodorizes, and neutralizes mold/algae spores. Way more than a hose-end sprayer, it is a precisely calibrated sanitizing and disinfecting instrument.
Eco-friendly Alternative to Traditional Kennel Sanitizers & Disinfectants
Chlorine occurs naturally in soil, and is one of the most abundant chemical elements on Earth. Any organic or inorganic salt contains Chlorine. Wysiwash's main active ingredient is calcium hypochlorite (a compound made from chlorine, calcium, and oxygen). Calcium hypochlorite is commonly used in public swimming pools and to disinfect drinking water.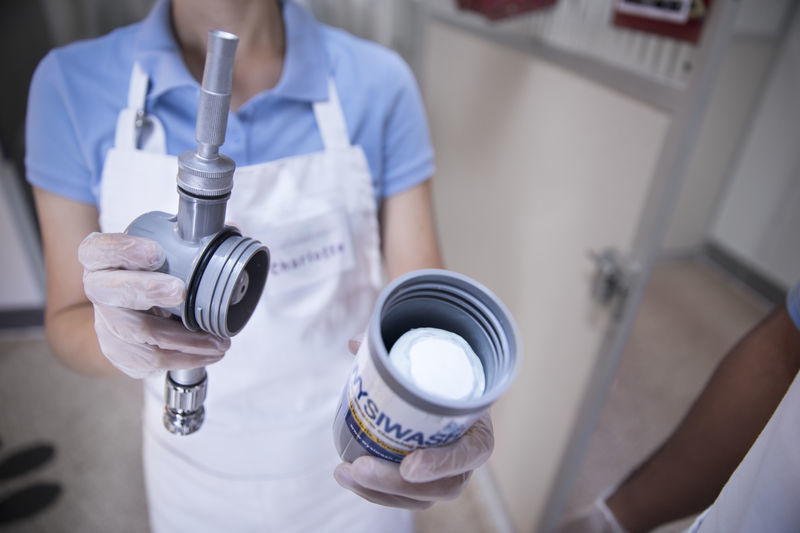 No Batch Mixing
Reduce the risk of chemical burns to employees by switching to a no mix solution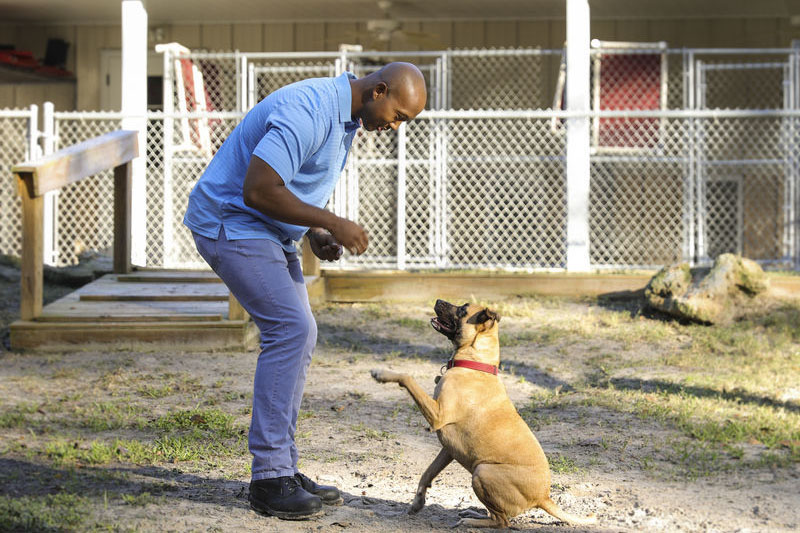 Paw-sitively Safe
No burnt paw pads here. Wysiwash's solution is non-irritating, for humans and animals.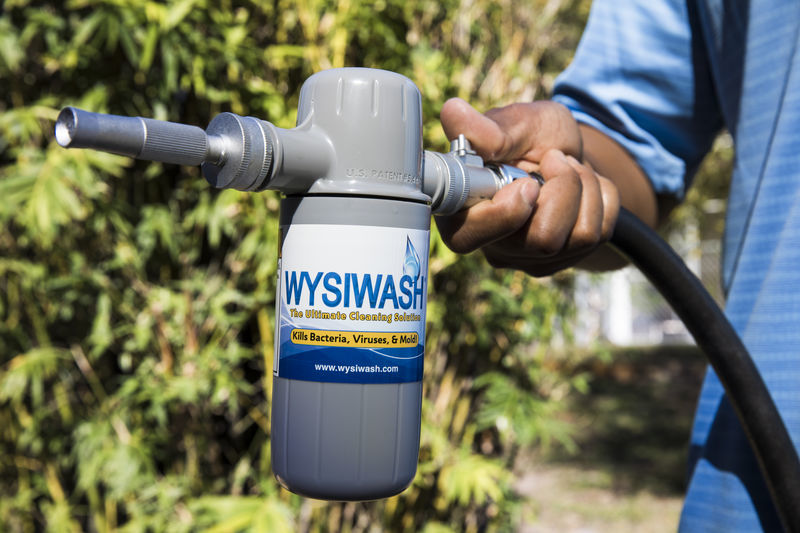 Clean & Green
Wysiwash is biodegradable, saves water, and is plant safe- all while effectively sanitizing.