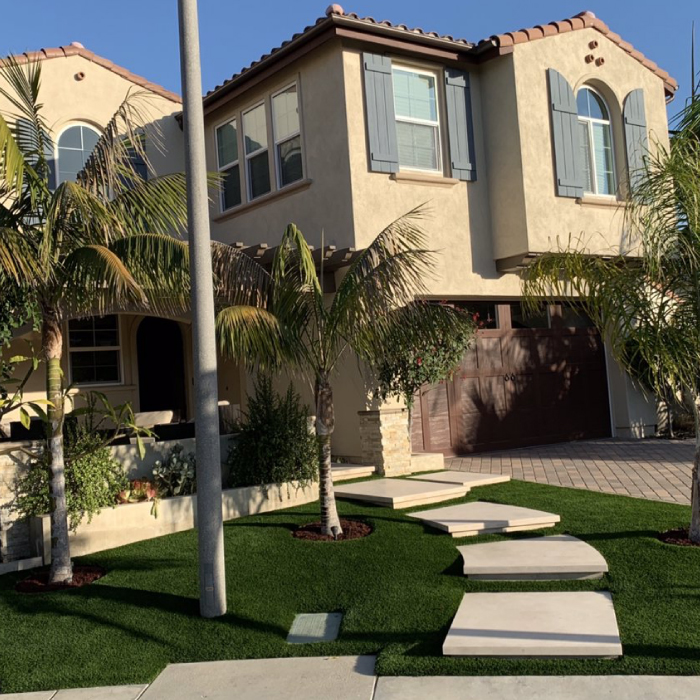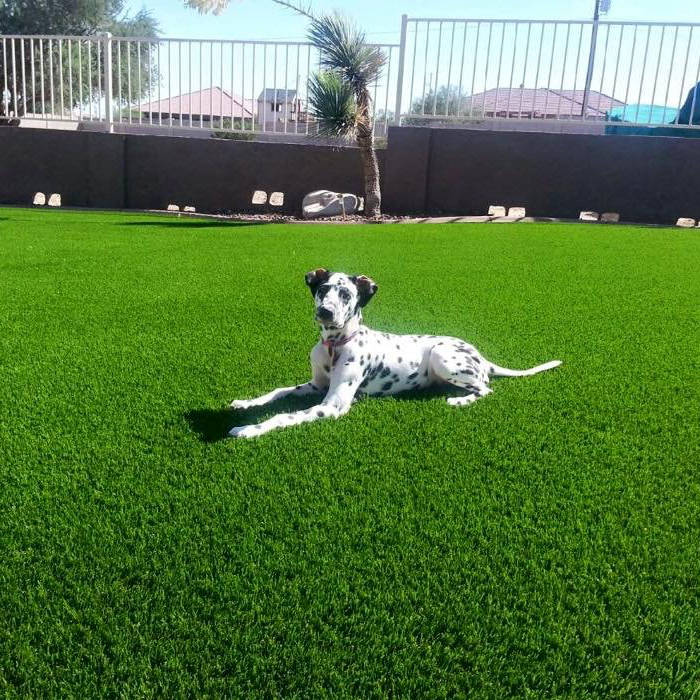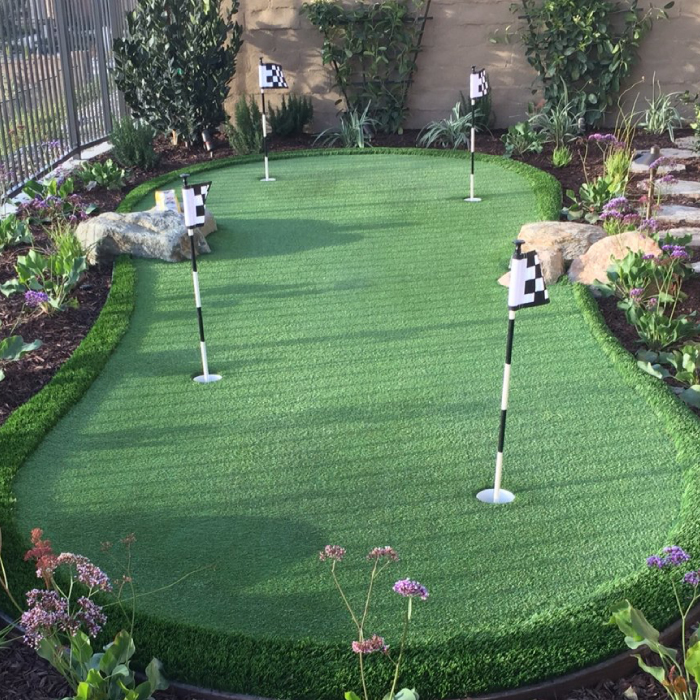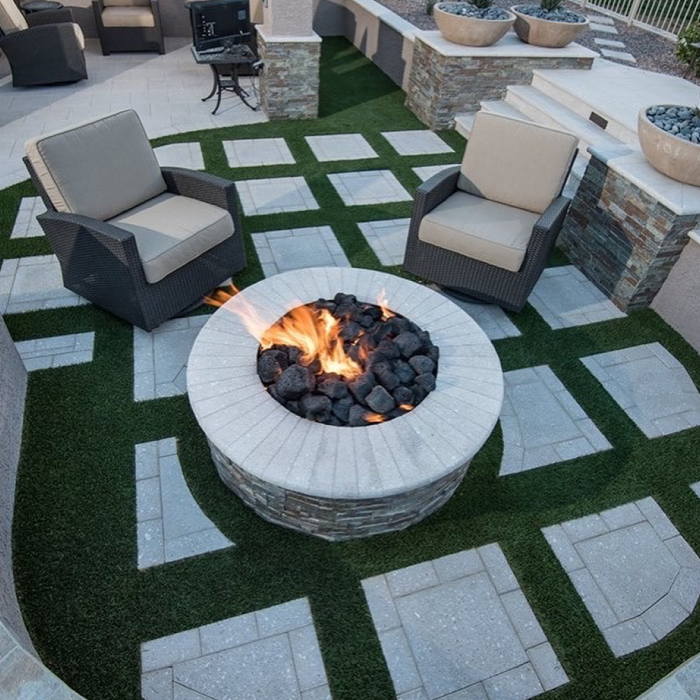 Bryte, West Sacramento, CA's One-Stop-Shop for Sustainable Synthetic Grass
As artificial turf continues to grow in popularity, the demand for top-quality synthetic grass products remains a high priority in residential, commercial and industrial uses. Whether you are a synthetic grass installer, a homeowner or an independent contractor, SGW Sacramento is the best-equipped and fully stocked synthetic turf distributor in Bryte, West Sacramento, CA, and beyond.
We differ from other artificial grass distributors by cutting out the middlemen, giving our buyers better purchasing power and catering to a broader swath of interested customers. Bring your artificial turf projects to SGW Sacramento and see why 14 years in this business has made us the top synthetic turf distributor in the United States.
Perfect View, Perfect Turf, Perfect Landscape in Bryte, West Sacramento, CA
Artificial grass is all it's hyped up to be. SGW Sacramento supplies all sorts of TigerTurf and Everlast artificial grass, from colored fake grasses to smooth turf for putting greens. Find the right synthetic grass for your dog runs, sports parks and playgrounds in Bryte, West Sacramento, CA, when you work one-on-one with our knowledgeable team. We make it easy for you by providing affordable equipment rentals to landscapers and access to water rebates for installing artificial grass lawns.
Our commitment to delivering top-notch synthetic grass solutions is driven by our passion for innovation and the knowledge that our customers are ambassadors for our brand. We are confident that our products' quality and unyielding focus on sustainability will generate positive word-of-mouth referrals, increasing interest and demand for our solutions. Let's get down to business and have fun with durable synthetic grass.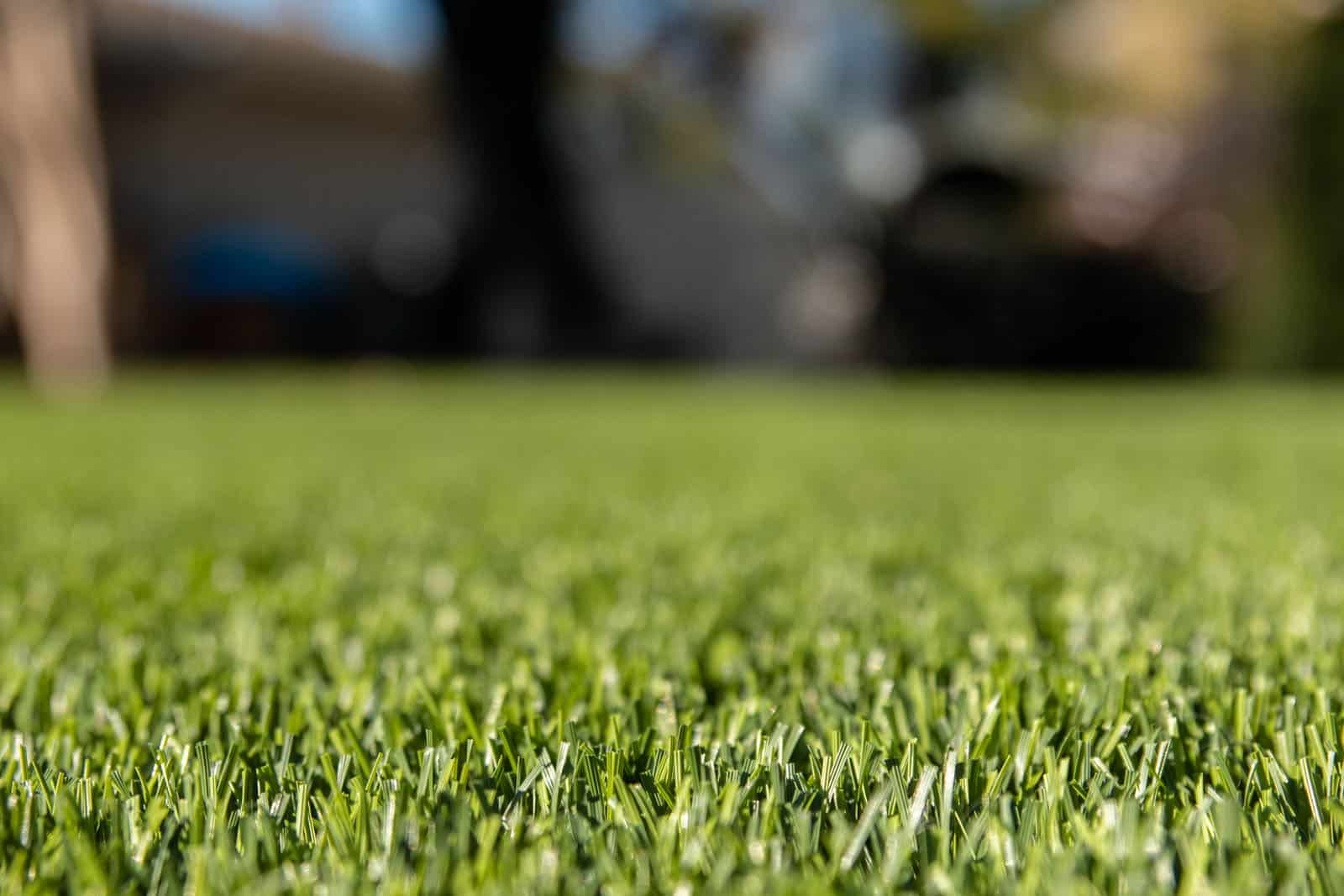 Trust Your Synthetic Grass to Last
We back each of our synthetic grass products with a 15-year warranty. Our warranty is valid across the board with any of the various uses of artificial grass. Though our synthetic grass lawns will ideally last, you may still encounter premature fading or defective materials. 
We set the standard in this department. Excellent service comes with great responsibility. If you're unsatisfied with your synthetic grass, please get in touch with us immediately. We will replace defective materials or issue a credit worth the amount of the material.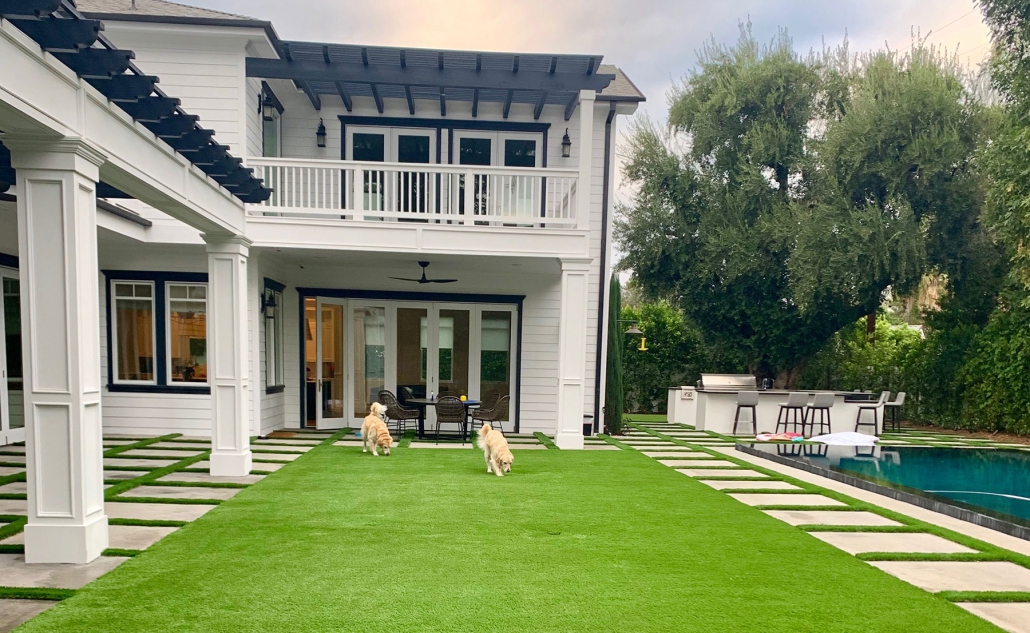 All the Selections of Synthetic Turf Your Heart Desires in Bryte, West Sacramento, CA
The search is over for high-quality artificial turf solutions. We have the best deals, the fastest shipping and the friendliest customer service team working together to complete your synthetic turf experience. Bryte, West Sacramento, CA, contractors and landscaping companies will love fake grasses from TigerTurf and EverLast, as they are some of the best this country offers.
Be bold and invest in artificial grass. Not only is it a profitable business venture, but it's good for the earth, too. An estimated 9 billion gallons of water are used daily for lawn maintenance. Want to be part of the solution? Call us today for a quote at 916-797-0682 and ask about our contractor discount or fill out one of our contact forms.
Artificial Grass For Every Kind of Application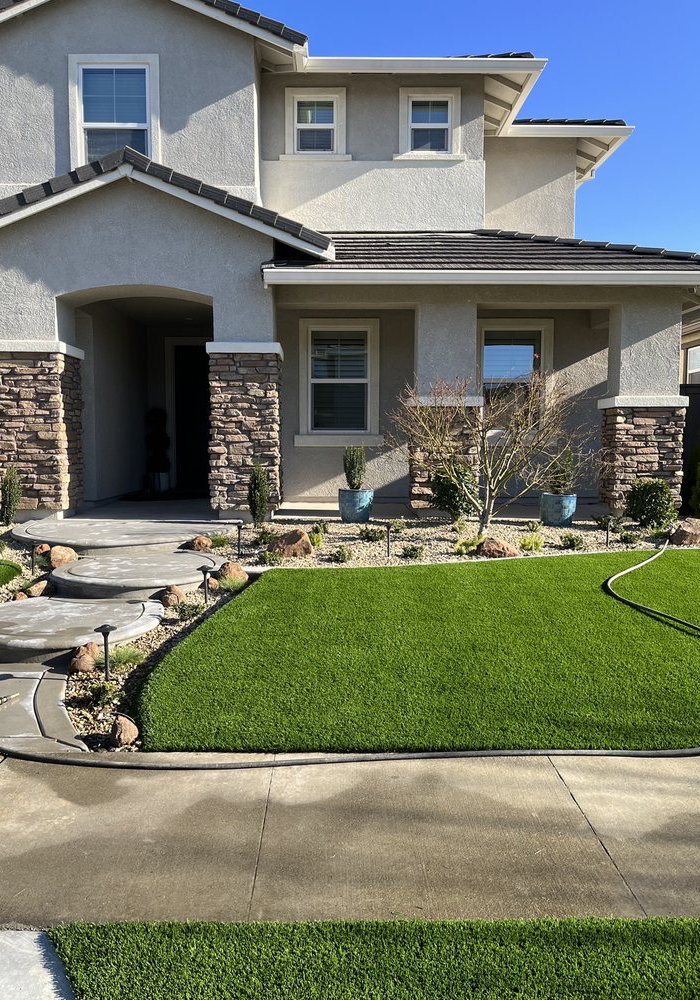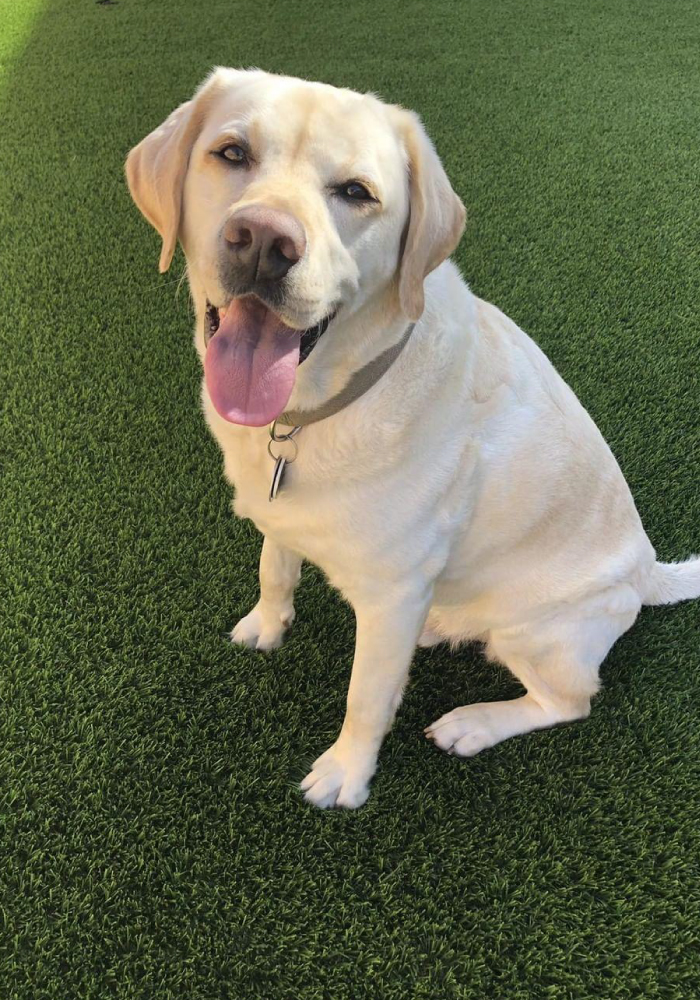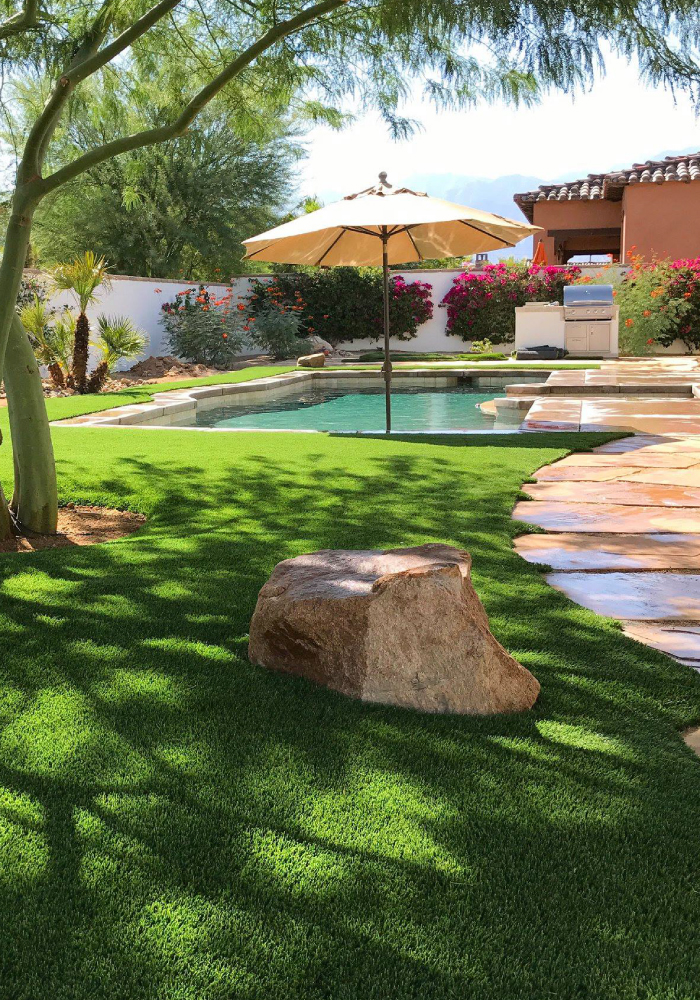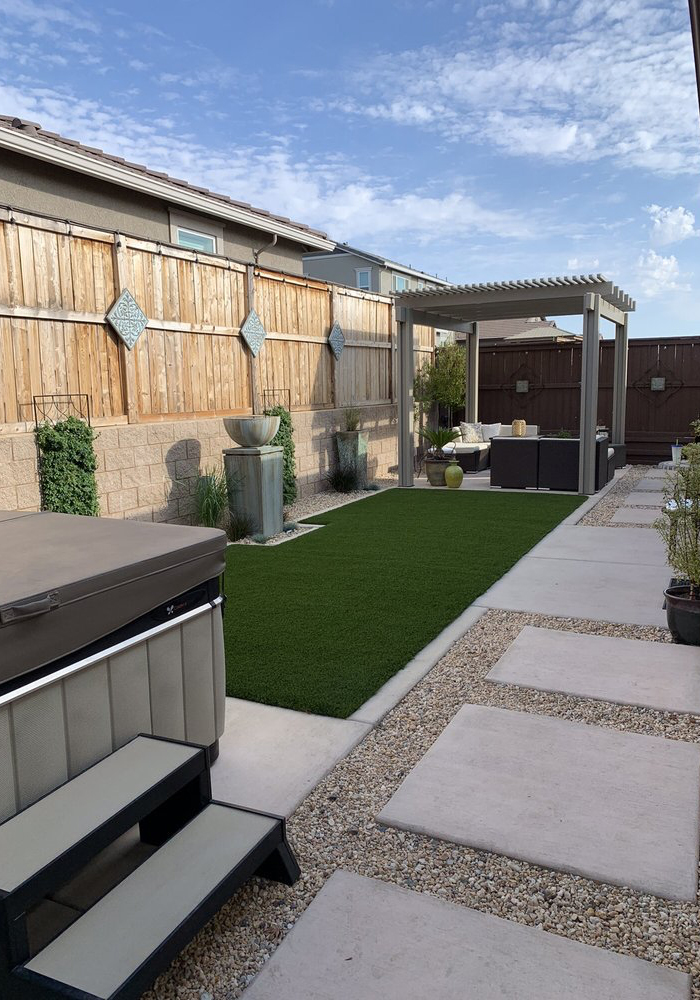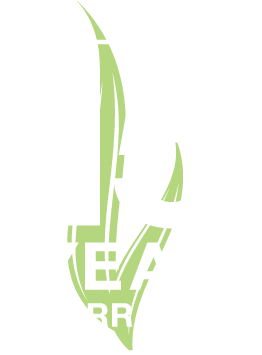 Our artificial grass is unmatched in durability and comes with a 15 year warranty to prove it.
By choosing SGW, you get a company that completely backs every product sold. Our manufacturing process has been the result of years of research and development, with the sole purpose of providing the strongest turf backing and the most beautiful artificial grass blades in the industry.
Top Rated Customer Service, Everytime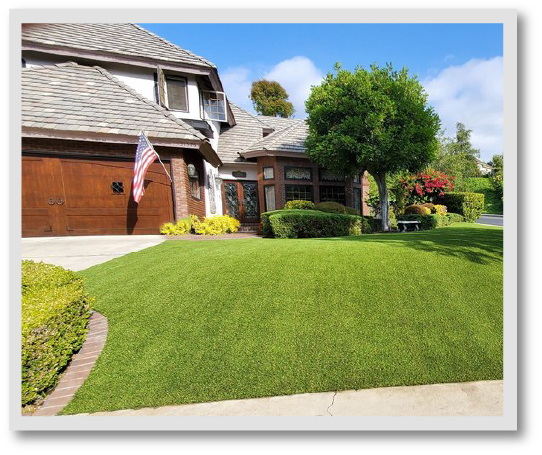 Get Lawny Envy
If the grass looks greener on the other side, it's probably our turf.
Installing a low-maintenance artificial turf lawn adds value without having to hire a gardener to maintain your landscape. Traditional lawns come with a laundry list of maintenance and upkeep. With an Everlast Turf or TigerTurf lawn installed, you can kiss mowing, edgers, and mud goodbye.
Be Water Wise
Synthetic grass saves on average 65 gallons of water per square foot.
Let's face it. A traditional lawn tends to be over-watered, and over fertilized and full of pesticides just to hopefully keep it green. With the new technologies being developed for artificial turf, the amount of water you save is breath-taking.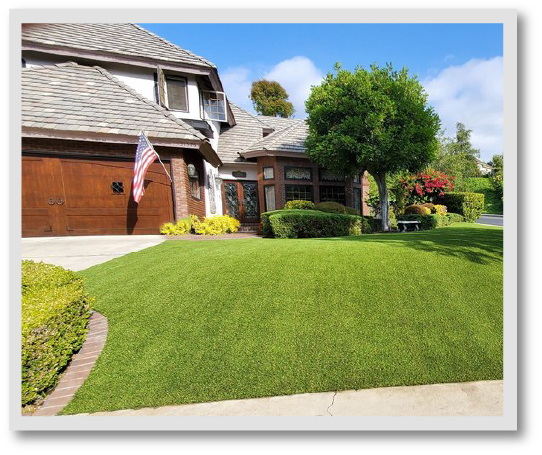 Effortless Curb Appeal
Add value to your home and reduce monthly maintenance costs.
Having an attractive landscape can greatly increase the value of your home. The impact of an ever-green lawn will make your neighbors green with lawn-envy.
DRAMATIC TRANSFORMATIONS WITH EVERY INSTALLATION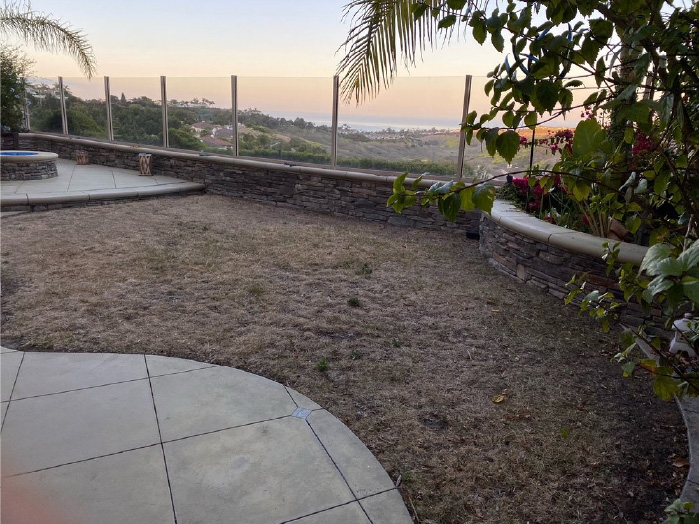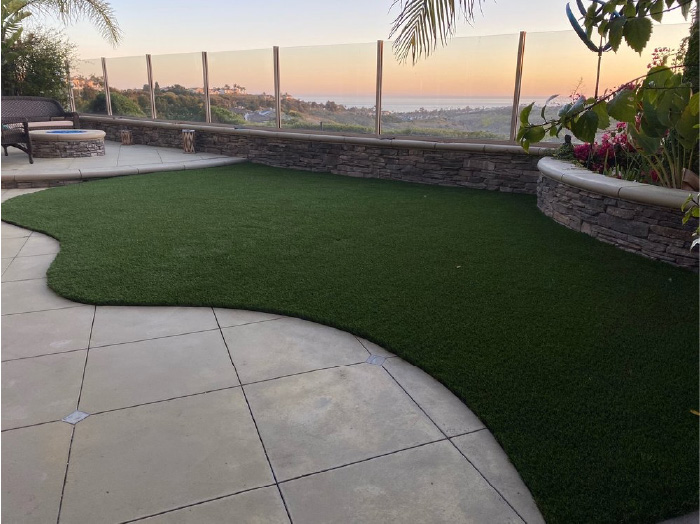 Our Commitment
We are committed to providing the best artificial turf products at competitive prices. Our warehouse carries the most advanced synthetic grass products available, engineered to look and feel like real grass. Every turf product is made with high quality materials that are safe for everyone, especially children and pets.

Industry Leaders
SGW has always stood out among competitors, offering new products with the latest technology.

Service Oriented
The only thing better than our grass is our customer service. Our staff is committed to providing the best experience possible for our clients.

Quality Driven
At SGW we only offer products that maintains a high standard of quality. Backed by up to a 15 year warranty, the best in the industry.